Making a Rental Feel Like Home
Sometimes it's hard to feel at home in a place you are renting. When you can't paint the walls or change the flooring, it can feel like it isn't truly your space. HGTV has some suggestions to help change things up, and make things feel homier. These are a few of their suggestions, to see the complete list please visit: http://www.hgtv.com/design-blog/design/10-of-our-favorite-diys-for-renters
1: Monogram Doormat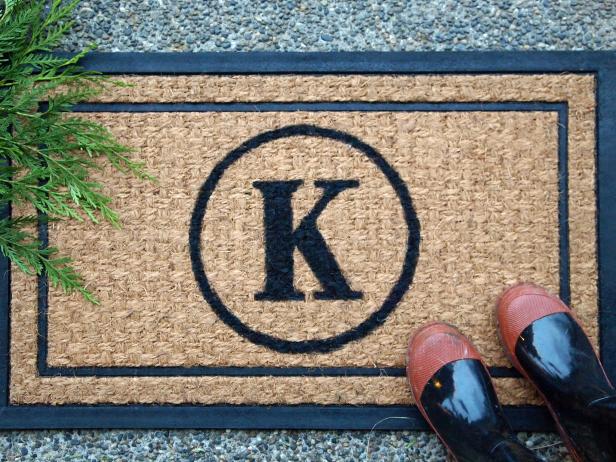 This is a super easy project that will help set the stage for the design in your home. It's a great way to stand out, especially if you live in a larger apartment building with identical front doors. Go with black if you want a more neutral look, or amp it up by using a brightly colored paint for your initial.
2: Fabric Backsplash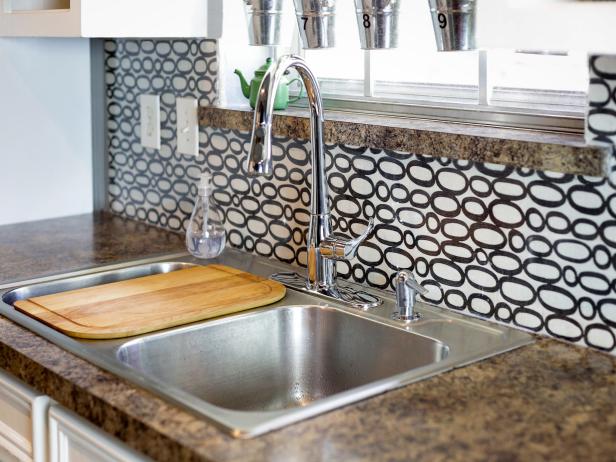 When it comes to rental kitchens, you're often limited with changes you can make. But this is an awesome DIY project that will allow you to completely alter the look of your space without doing any damage to the walls. Measure your space, choose a fabric you love and follow this DIY to create a showstopping backsplash. When it's time to move out, simply take it down.
3: Radiator Cover/Shelf
If you live in a rental with a radiator, consider this project that helps you cover up the radiator while also adding some additional shelving. Even if you don't have room for shelves, a cover can serve double duty by hiding the radiator and providing some additional space to store books, plants or artwork.
4: Wallpapered Fridge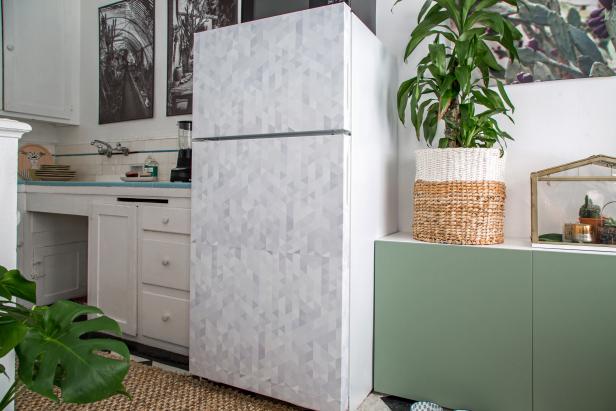 Sometimes an out-of-date refrigerator can really be an eyesore in a rental kitchen. Replacing the fridge is not an option for most, but all hope is not lost. You can jazz up your refrigerator by covering it with removable wallpaper.
This project is actually a lot easier than you think, and it can really add an element of fun to a tired space. This wallpaper is easy to remove, so when it's time to move out you simply peel it off and go.
Don't Forget These Items When Moving!
So you are moving to a new apartment. You have calculated how much you need for deposit, rent, and movers, but have you thought about these other things you need? Rent.com has a list of things to not forget. To view the full lease: http://blog.rent.com/moving-costs/
Packing Supplies
Diligently swinging by local warehouses in search of free boxes is a good way to reduce this cost, but you're still going to need to purchase packing supplies like tape, foam peanuts, and furniture sliders. Make sure you do this early– nothing is worse than waiting until the last second and haphazardly shoving your stuff into whatever containers you can find.
Gas or Airfare
Don't forget it costs money to get from point A to point B, even if you're just heading down the block. If you rented a moving van, you'll be responsible for filling it back up the gas, and if you hired movers, you'll have to transport yourself to your new place. These costs only go up if you need to fly to your new home.
Utilities
When you sign up for new utilities, there is usually some sort of deposit. This varies based on how much is included in your rent– in some cases, water and heat will already be turned on, as the building pays for it. Deposits are inexpensive, but they add up– so make sure you understand what you'll be responsible for before move-in day!
Cable and Internet
Some of the most pressing moving costs are cable and Internet. (You have to get your Netflix fix somehow, right?) It's similar to utilities in the sense that it usually requires a one-time deposit plus your first month's fees, and like your utilities, it's a good idea to schedule their installation before you move. Living without the Internet for a week may be a first-world problem, but it's a big one.
Insurance Changes
Depending on where you've moved, you may find that your renters or automotive insurance has risen. Fear not– it's usually not by much. Still, you'll need to update your insurance company with your new address, so be prepared to pay a little more in moving costs!
Check out all of our available properties at www.gsorentahome.com! If you are a Property Owner looking for a Property Management company in the Triad, please contact us today at (336)272-0767 or visit our website to find out more details, www.gsorentahome.com/property-management .
Happy Renting!